A simple chocolate chia pudding that tastes wonderful heated ever so slightly on the stove before enjoying. The ultimate brain food with all that protein and omega-3!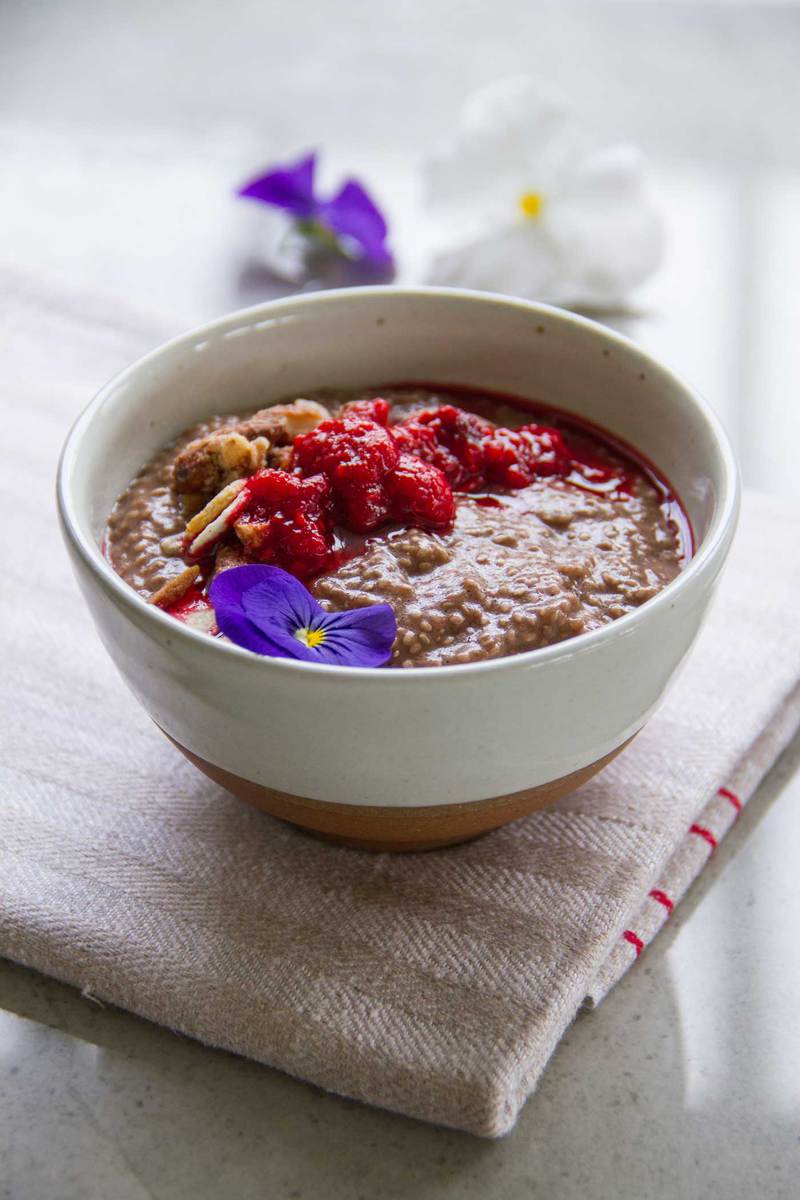 What a crazy week! My new app launched over the weekend and I have an exam on Sunday – not the best timing – my poor brain feels so frazzled and dazzled – it doesn't really know what to focus on. So, I'm going to keep this short and sweet today, mostly because I have piles of notes all over my desk, bed, floor, room… everywhere I tell ya. Still, a little break is a good think. Thing. Good thing. See what's happening?! I'm short circuiting! Even left my pen in the fridge yesterday. Who does that.
So, speaking of my poor brain being frazzled, I thought a nice post to share today would be this super great basic – Chocolate Chia Pudding – which I have for breakfast sometimes in the weekends. It is packed full of brain healthy omega 3 fatty acids, so it is rather special at fuelling you up on days when you need to engage-brain. The chia seeds are also a great source of the minerals calcium and phosphorus, for strong and flexible bones. Plus, study feels so much easier when you get chocolate pudding for breakfast.
[bctt tweet="Warm and cosy Raw Chocolate Chia Pudding made with young coconut flesh. Recipe here."]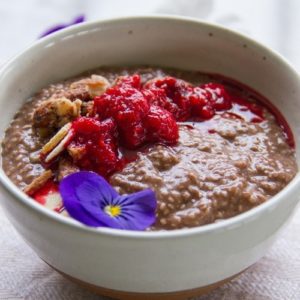 Raw Chocolate Chia Pudding
A warm and creamy Raw Chocolate Chia Pudding, nutrient dense and packed full of brain healthy omega 3's.

Ingredients
1

whole young coconut

½

cup

chia seeds

1

tablespoon

cacao powder

1

tablespoon

100% pure maple syrup

2

tablespoons

coconut butter

liquified

½

teaspoon

cinnamon

Pinch

of coarse sea salt
Instructions
Cut open the coconut and pour the water into a blender.

Scoop the flesh out, and pop it in a sieve. Take a little time to remove any of the husk still attached.

Add to the blender and whizz till creamy, pour the resulting milk into a bowl.

Add the rest of the ingredients and whisk together, then leave it to thicken for 5 to 15 minutes.

If you like a warm breakfast for comfort, you can heat this on low over the stove top.

Serve with a dollop of berry jam and a sprinkling of nuts.
Nutrition
If you make and enjoy this recipe, please leave a rating!
How easy is that!
Ok back to the books, and thank you all for the amazing feedback on the app so far – it's rocking my world, so happy people are enjoying it.
Lx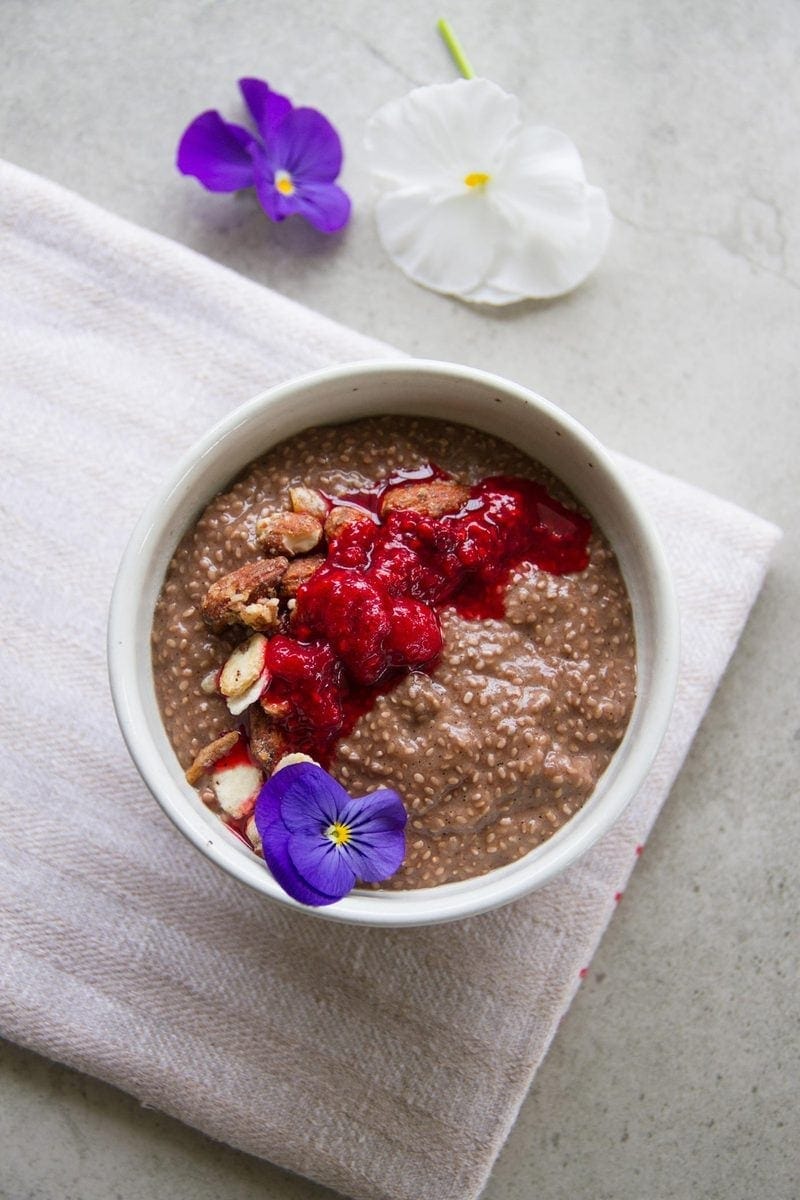 I'd love you to follow me on Instagram,
tag me @ascensionkitchen so I can see your creations!