A vegan rocky road, scented with rose water and topped with a scattering of dried petals. A show-stopper recipe to delight this Valentine's Day.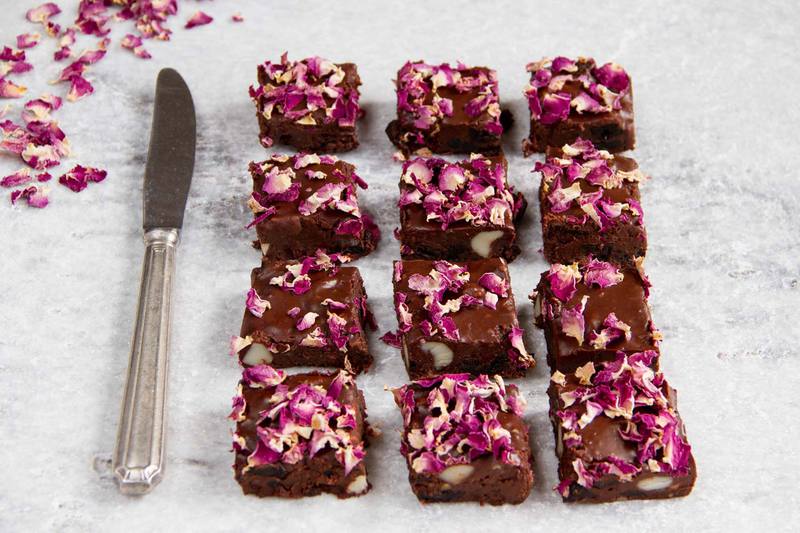 🌹This heavenly vegan rocky road is not only a breeze to whip up, it's a healthier alternative to traditional recipes that are laden with butter, golden syrup, marshmallows, biscuits and icing sugar.
Let's take a look at some of the key ingredients...
🍫 Cacao Butter
Cacao butter is the natural fat that is pressed out from the cacao bean. It smells divine. Try using it as daily moisturiser, a lip balm, or for a delicious massage.
Cacao butter is rich in essential fatty acid omega-6, and the monounsaturated fatty acid, omega-9.
It helps your brain function, lubricates the skin and hair, and looks after the heart. It also contains stearic acid – a fat that doesn't affect your blood cholesterol levels.
🍫 Cacao powder
Cacao Powder is made by processing raw cacao beans, with the fat (cacao butter) removed. It is one of the most antioxidant rich foods on the planet and is full of minerals such as calcium, chromium, iron, magnesium, manganese, potassium, zinc, and sulfur.
But for Valentine's day, we want to enjoy it for the feel-good hormones.
Endorphins, phenylethylamine and anandamide make us feel happy, elated and...in the mood!
🍁 Pure maple syrup
A minimally processed sweetener lower on the glycemic index than white sugar. Pure maple syrup also contains some minerals – notably, calcium, potassium, iron, zinc and manganese.
🌹 Rose water and petals
Rose water is floral and sweet, the perfect addition to a Valentine's themed treat.
Rose petals are decorative though it is possible to source edible roses - you want to ensure they are organic and haven't been sprayed with chemicals.
Together, the water and petals lend a Turkish delight type flavour to the recipe.
🍒 Cherries, walnuts and macadamias
Sour dried cherries, chopped walnuts and macadamia nuts are a healthier alternative to using marshmallows and biscuits.
Enjoy the recipe - though simple, expect to cover the kitchen in clouds of cacao powder and rose petal confetti! A fun if sightly messy affair!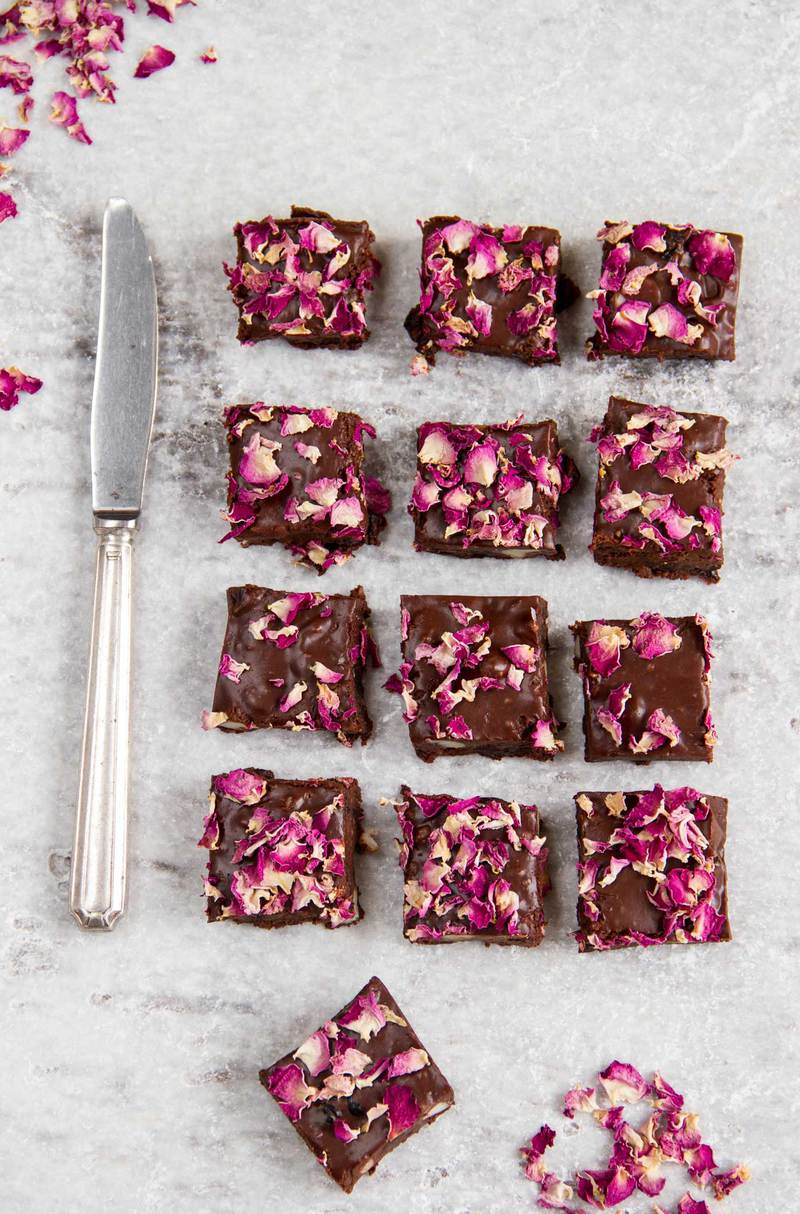 Vegan Rosy Rocky Road
This raw vegan rosy rocky road is a love-spell in a slice. It totally has magic love powers. Fills an 8 inch square cake tin.
Ingredients
THE BASE:
1

cup

cacao butter

liquefied

1

cup

100% pure maple syrup

2

scrapped vanilla beans

1

tablespoon

rose water

½

teaspoon

coarse sea salt

1

cup

cacao powder

sifted
THE ROCKY FACTOR:
½

cup

walnuts

ground in food processor to a rough meal

½

cup

macadamia nuts

chopped

1

cup

dried sour cherries

organic, no added sugar
THE ROSE FACTOR:
Dried rose petals to sprinkle
Instructions
First, make the base chocolate. Blend the first five ingredients of The Base together till smooth and creamy, then add the cacao powder and give a final blitz.

Now, add the Rocky. Pour the base into a large mixing bowl, and stir in all the Rocky ingredients.

Finally, make it pretty. Pour the mixture into an 8 inch pan, lined with baking paper. Sprinkle dried rose petals and happy wishes over the top to decorate, and let set in the freezer for an hour before serving.
Notes
Nutrition panel is an estimate only and is based on one of 16 slices.
Nutrition
Calories:
280
kcal
Carbohydrates:
25
g
Protein:
2
g
Fat:
21
g
Sodium:
15
mg
Fiber:
3
g
Sugar:
17
g
Calcium:
40
mg
Iron:
1.4
mg