Cool down over summer with this green smoothie packed with gut-loving aloe and mint, antioxidant rich matcha, hemp oil and sweet, yin fruits.

Find balance in the heat with cooling foods
Summer time – and post all the festive indulgences (phew!). This is the time where raw foods shine – light, energising, cleansing. Summer is the Fire Element – it is yang – outward, expansive, hot, dry, a time for flourishing, growth, activity.
The yin nature of raw foods, their natural sugars and their high water content, enables them to balance out the yang of summer. Yin foods are cool, soft, wet and moist.
Fresh juices, smoothies, soups, fruits, vegetables, herbs – raw, lightly cooked or fermented, counter the summer heat.
Some of the most yin fruits include bananas, strawberries and melons. Tropical fruits such as coconut are also very yin. Generally, the sweeter the fruit, the more yin its energy is.

In contrast, the cooler seasons are time for the warming, building, nourishing yang foods such as root vegetables, fats, and foods prepared with higher temperatures – slow cooking, baking, frying.
So, now is most definitely the time to stay balanced and enjoy some of the more cooler foods Nature has to offer!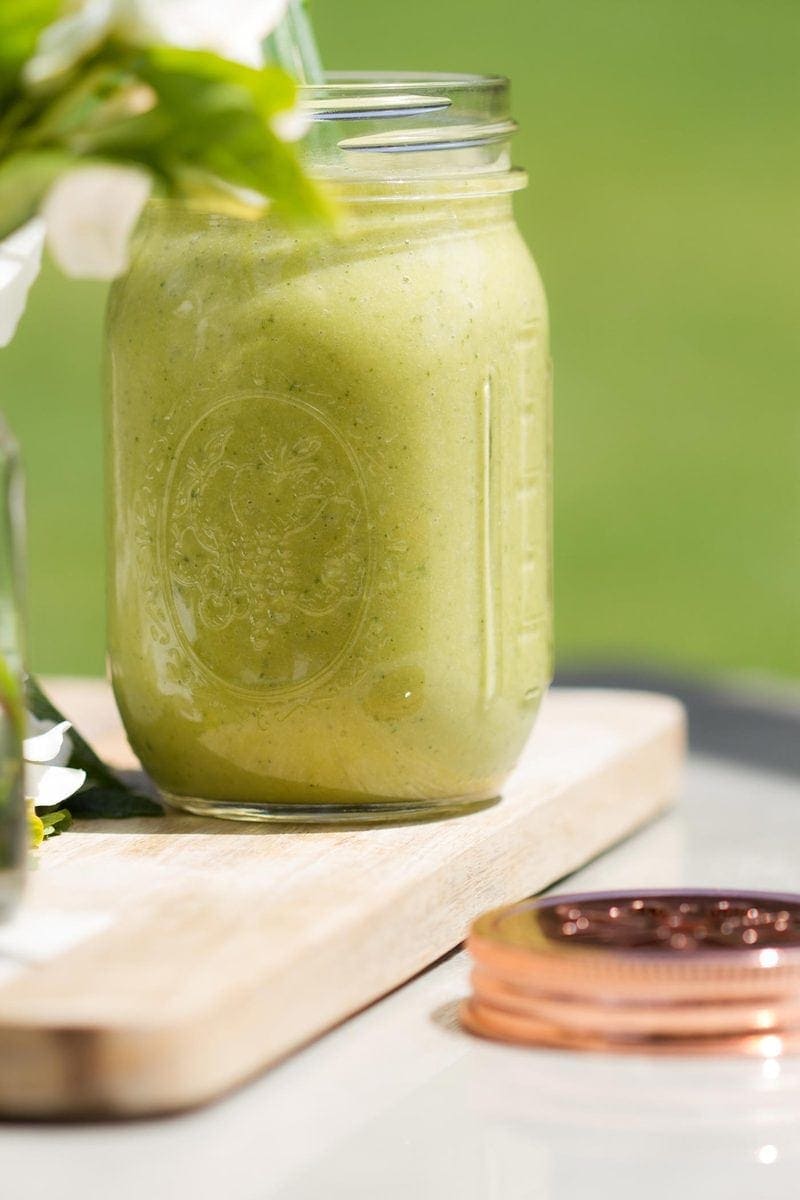 The Smoothie
This lovely smoothie has the cooling yin energies from the bananas, pineapple and mint. Aloe vera juice is optional but nice to include after all the festive indulgences as it helps calm the tummy and soothe digestion. Together with mint, it is a lovely remedy for bloating. A little bit of hemp oil helps thicken the smoothie and add some healthy essential fatty acids. Finally, matcha is a type of green tea powder that is highly concentrated in antioxidants.
Fun to know
Here are a few foods that fall into the cold or cool yin energies. Not surprisingly, these are all in season now!
Cold Yin foods:
Asparagus, banana, eggplant, seaweeds, spinach, sugar cane, strawberries, tomato, watercress, watermelon.
Cool Yin foods:
Apple, cauliflower, cucumber, celery, coconut, lettuce, mint, mung beans, oranges, pineapple, snow peas, sweet corn.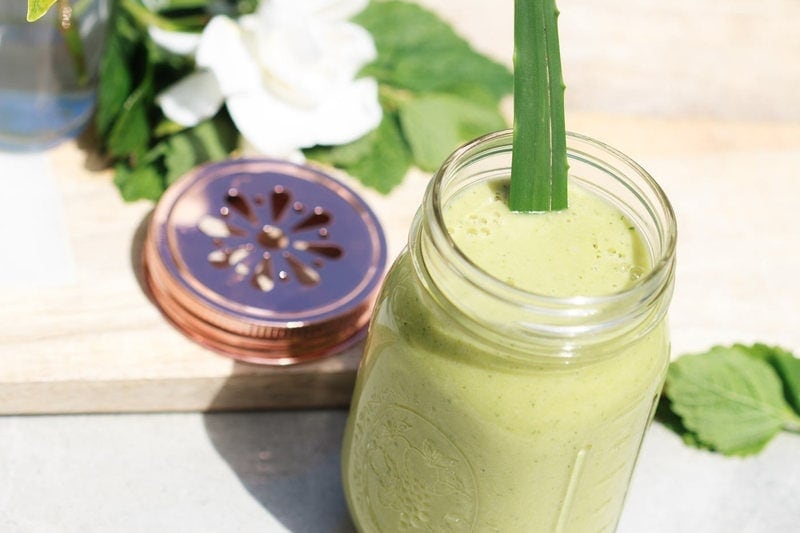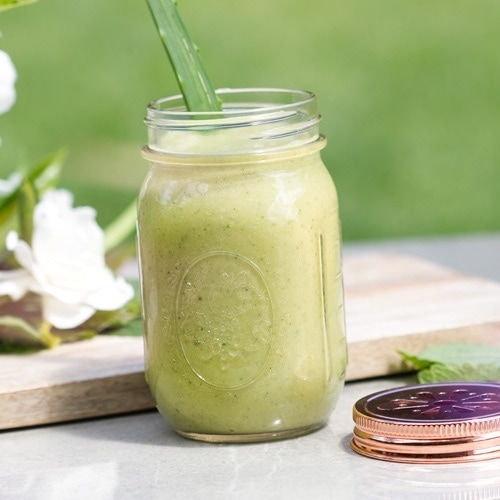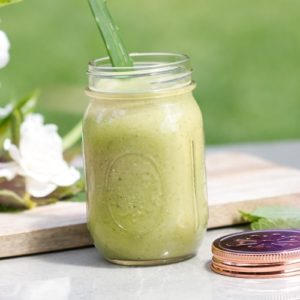 Matcha, Mint and Aloe Smoothie
Raw, dairy free, soothing to the gut, rich healthy fats and antioxidants.

Ingredients
¾

cup

nut milk

1

frozen banana

10

mint leaves

¾

cup

pineapple

chopped

2

teaspoons

hemp oil

1

tablespoon

aloe vera juice

1

teaspoon

matcha

green tea powder

Ice
Nutrition
If you make and enjoy this recipe, please leave a rating!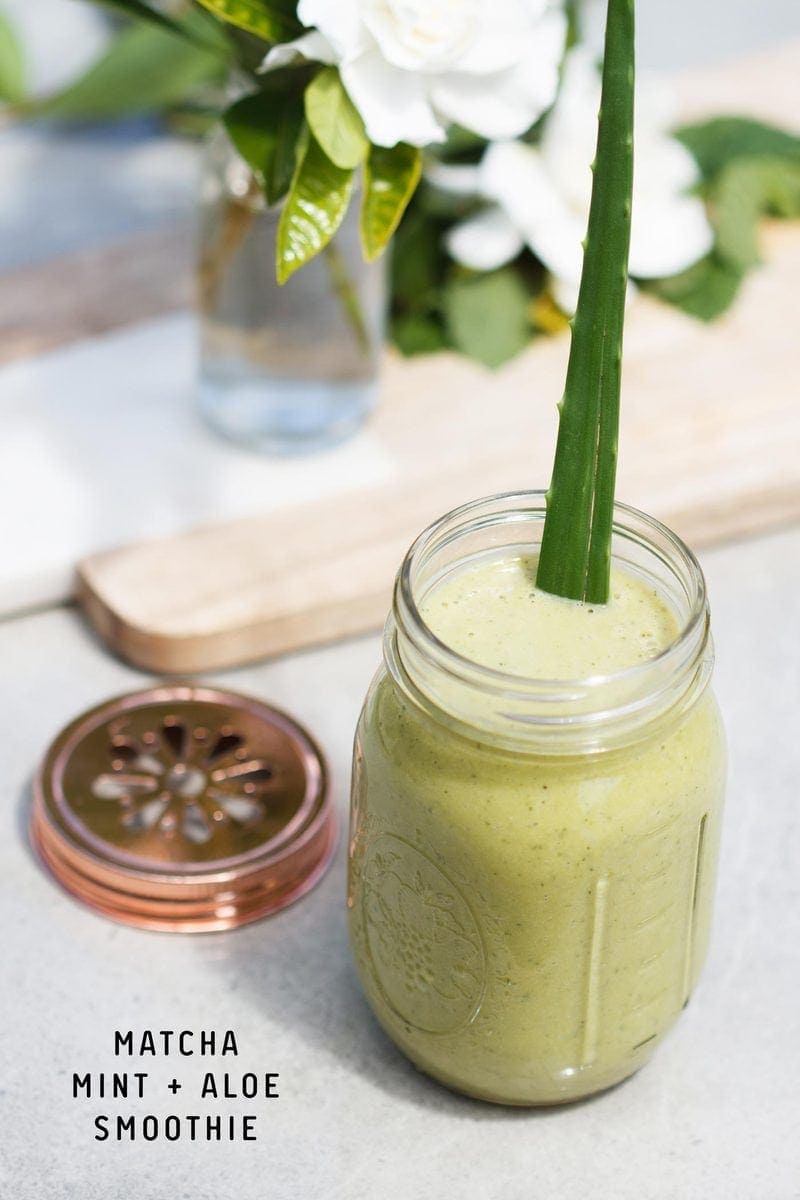 I'd love you to follow me on Instagram,
tag me @ascensionkitchen so I can see your creations!