Kawakawa tea – a traditional remedy for digestive upset, poor circulation, skin complaints and fatigue. I'll show you how to prepare it from the fresh and dried leaf, and offer some flavoursome (and therapeutic!) variants.
Kawakawa tea is warming and invigorating, with a herby, spicy, peppery taste. This wonderful local herb is used extensively in Rongoā rākau (Māori herbal medicine), and is affectionately known as 'pharmacy of the forest.'
Kawakawa (Macropiper excelsum) is a New Zealand native, and relative of the pacific kava kava (Piper methysticum) – they look similar but have very different therapeutic actions.
Simply put, kawakawa is energising and stimulating whilst kava is sedating.
🍵 Kawakawa tea can be taken as a digestive aid to calm the gut, promote appetite, relieve symptoms of IBS, increase circulation, warm the extremities, cleanse the skin (think eczema and boils), and promote vitality.
If you'd like to read more on its therapeutic actions in detail, as well as how to ID, respectfully harvest and prepare your own home remedies, read this more comprehensive post on kawakawa here.
Jump to: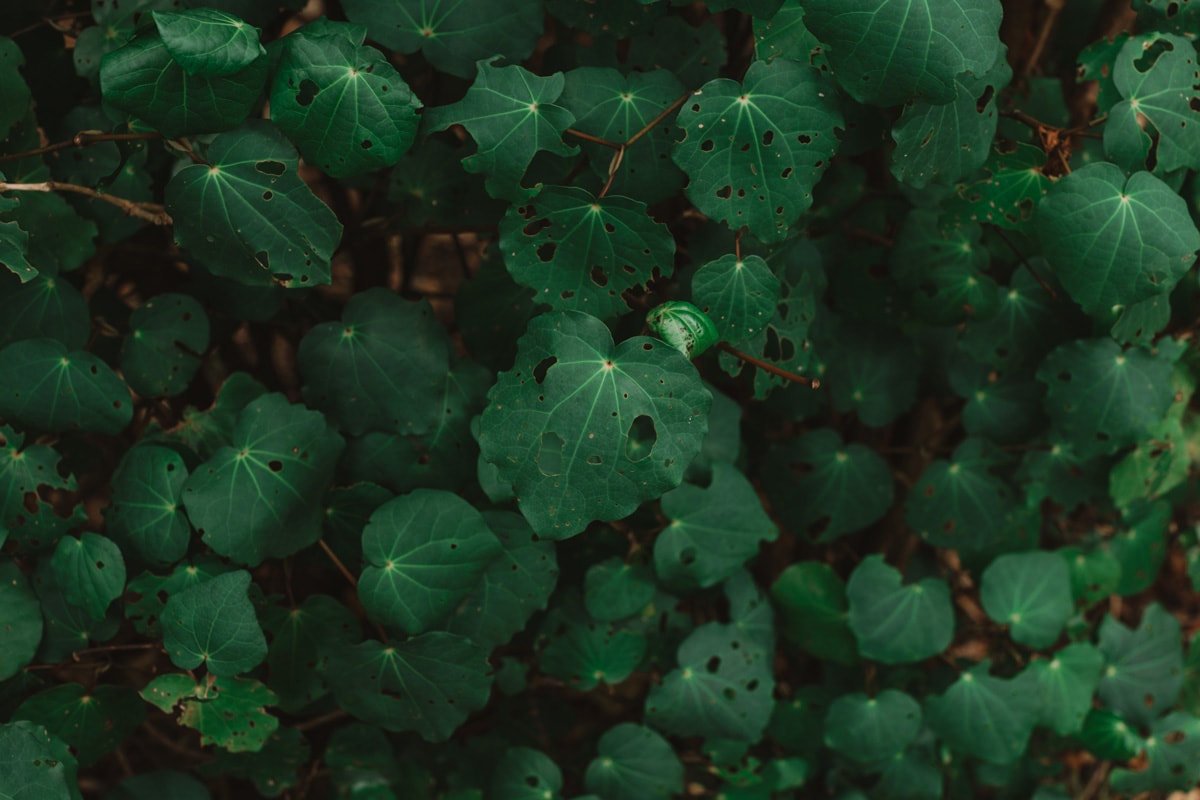 👩‍⚕️Kawakawa tea health benefits
Kawakawa tea is a star remedy for digestive ailments. Its stimulating qualities are helpful where there is no appetite, while its dispersive, volatile oils help bring comfort when you've over-indulged.
IBS? Kawakawa tea is your ally here too – providing swift relief for symptoms such as gas, bloating, spasms and pain.
Let's add in some warming, circulatory stimulant actions – by virtue of it being in the pepper family.
Enhanced blood flow to the gut will benefit digestion, while more efficient circulation will warm the extremities and aid in conditions such as chilblains and Raynaud's.
In fact, you may notice a comforting warmth spread throughout the gut after a cuppa – depending on the strength of the brew, this can last for a good hour or so.
Drink kawakawa tea when you feel your energy wane. It's invigorating and incredibly energising. I would almost go as far as calling it an adaptogen, as clinically I've found it useful for stress and fatigue, however there is no hard evidence to support this.
Historically it was certainly used as a general tonic by the Māori.
Yes, kawakawa tea can benefit your skin.
It has depurative/alterative actions, which are fancy words us Herbalists use for herbs that purify and move stagnation in the blood. Think eczema, and even boils (to which the anti-microbial properties are pertinent, too)[1, 2].
If this is you, consider pairing the tea with kawakawa balm, topically.
Finally, a chilled tea can be gargled at first sign of a sore throat. Pain-relieving qualities abound due to a volatile compound called myristicin.
Myristicin is very similar to eugenol in clove – and has numbing effects that can be used to your advantage here [3].
🍃How to make kawakawa tea, two ways
Kawakawa is endemic to New Zealand, its heart-shaped, glossy leaves are hard to miss, and can be found lining coastal areas and thriving throughout lowland forests.
It is easy enough to forage, however try a health food store for the dried leaf if you aren't confident with your plant identification.
To make kawakawa tea from fresh leaves:
Place a small handful of kawakawa leaves in a saucepan, bring to a boil, then simmer for 15 minutes
Strain and enjoy
To make tea from the dried leaf:
Use one teaspoon (up to 4g) dried herb to one cup water, then steep for 15 minutes
Strain and enjoy
Typically, I add a little lemon and ginger, sometimes Manuka honey to sweeten, but if you'd like to get creative, see a few of the below ideas.
🍋Flavour variants
Ready for some fun? If I were to craft a selection of herbal blends that centre around kawakawa, they might look something like this…
Digestive blend: kawakawa, ginger, cinnamon, dandelion root
Invigorating blend: kawakawa, ginger, lemongrass, sencha green tea
Immune blend: kawakawa, sage, thyme, lemon (chilled and gargled)
Skin cleansing blend: kawakawa, dandelion root, calendula, nettle leaf
Summer iced tea: kawakawa, peppermint, lemon and basil
✋Cautions
Kawakawa leaves can have a numbing effect if taken in excess. If you are pregnant, nursing, taking prescribed medications or navigating a health condition, consult with your local Rongoā practitioner, Naturopath or Medical Herbalist for expert safety advice [4].
Happy brewing!
Lauren.
🌿Enjoyed this recipe? Leave a comment below, better yet - share a snap with me on instagram @ascensionkitchen. If you're after personalised health and nutrition advice, contact my clinic, I'd be happy to work with you.
📖Recipe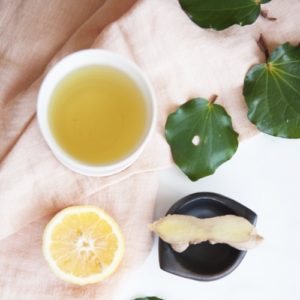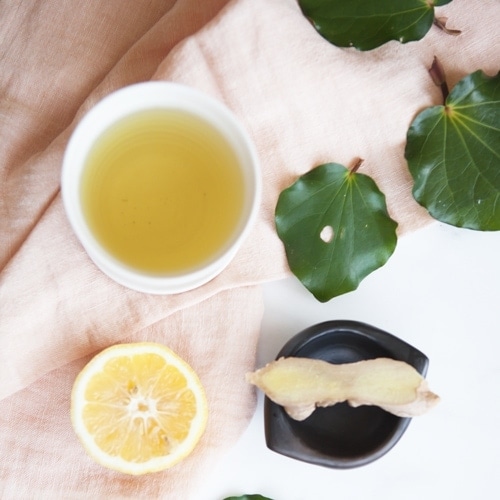 Kawakawa Tea
A warming, rejuvenating tonic - the peppery kawakawa leaves pair beautifully with lemon and ginger, with just a dash of honey to sweeten.
Ingredients
2-3

fresh

kawakawa leaves

1 ¼

cups

water

Squeeze

of lemon juice

Slice

of fresh ginger

½

teaspoon

Manuka honey
Instructions
Place the kawakawa leaves in a pot with the water and ginger, bring to a boil then reduce down to a simmer for 15 minutes, allowing water to reduce by a ¼ cup.

Strain and serve with a squeeze of lemon juice. Stir in raw Manuka honey as the tea starts to cool to preserve its antimicrobial properties.
Notes
Kawakawa is endemic to New Zealand and easy enough to forage, however try a health food store for the dried leaf if you aren't confident with your plant identification
If using the dried leaf, use one teaspoon (up to 4g) per cup of water
See the below for some delicious yet therapeutic flavour variants:
Digestive blend: kawakawa, ginger, cinnamon, dandelion root
Invigorating blend: kawakawa, ginger, lemongrass, sencha green tea
Immune blend: kawakawa, sage, thyme, lemon (chilled and gargled)
Skin cleansing blend: kawakawa, dandelion root, calendula, nettle leaf
Summer iced tea: kawakawa, peppermint, lemon and basil
Nutrition
Serving:
250
ml
Calories:
16
kcal
Carbohydrates:
5
g
Sugar:
3
g