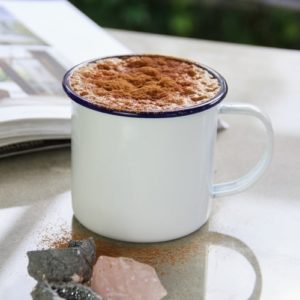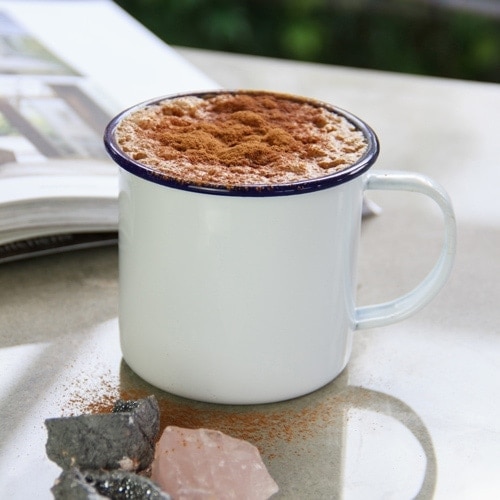 Caffeine Free Dandelion Latte
A caffeine free, dairy free, adrenal friendly latte.
Add the dandelion coffee to hot water and stir till it dissolves, then add the black 'coffee' and everything else to the blender for 30 seconds.

You will get a hot, frothy latte. Dust with cinnamon and enjoy.